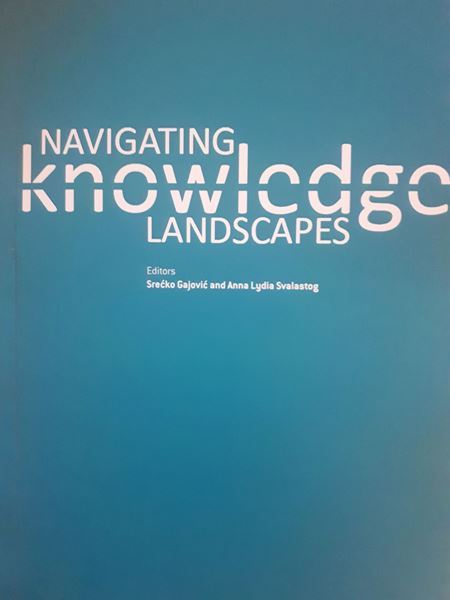 New book: Navigating Knowledge Landscapes, edited by Srecko Gajovic and Anna Lydia Svalastog
See here for more information and order options (external link)
— — —
Ljubljana, December 5th, 2019:
3rd Navigating Knowledge Landscapes' International Conference.
Download the Call for Abstracts
— — —
Zagreb, December 6th, 2018:
Health and Bioethics in the Digital Society
2nd Navigating Knowledge Landscapes' International Conference>
AND
Zagreb, December 7:
8th NKL-network meeting
Download the Final Program with abstracts
— — —
Call for abstracts to an ICS special issue:
Topic: "Understanding and Mapping New Digital Landscapes"
Journal: Information, Communication and Society (ICS)
Link to journal website
Paper abstracts (250 words max) should be submitted to the corresponding editor by December 14. The Editors will select a number of abstracts for full development as papers before Christmas 2018. Full papers should be submitted by the end of June 2019 for review. The Special Issue will be published in July 2020.
Editorial team: Andrew Webster, Joachim Allgaier, Anna Lydia Svalastog, Srecko Gajovic
Corresponding editor: Anna Lydia Svalastog als@hiof.no
Information Communication and Society is a STS-journal with 3.084 in impact factor. Please distribute the call among your networks.
— — —
Psychosocial Work in the Digital Society
Third annual workshop for psychosocial work, December 10th 2018
Room A-421, Østfold University College, Fredrikstad